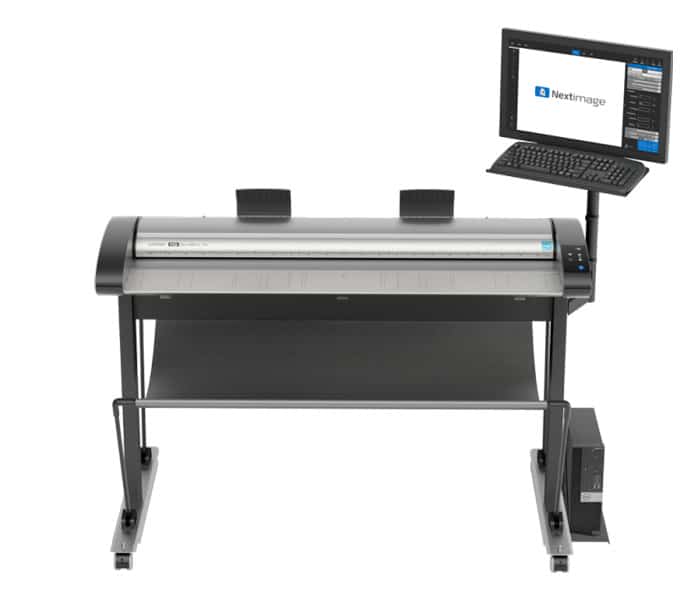 Boost your scan, copy and archiving productivity to get the best out of all your originals. It's the most productive scanner for scanning service professionals.
FULLY FEATURED SOFTWARE INCLUDED
Our award-winning software Nextimage 5 is included in the bundle
INCREASE EFFICIENCY BY MORE THAN 30%
All the ScanStation Pro features create a more productive environment
ADAPTABLE TO YOUR WORKFLOW
The ScanStation Pro solution can adjust to almost any workflow
ScanStation Pro is a truly professional solution.
Only ScanStation Pro can give you quality like no other combined with the most efficient way to scan, copy, file or archive large-format documents on the market. With 30% more productivity than your current scanner setup can provide, you get an unmatched Return On Investment (ROI) with the ScanStation Pro solution.
Improved efficiency so you can take on more projects. End to end, no other scanner can compete with ScanStation Pro.
Highlighted Features
Award-winning software
The ScanStation Pro includes the full package Nextimage software.
Fast batch scanning
Save valuable time with the batch scanning feature that can automate a big chunk of your workflow.
Swipe, pinch and zoom
Use all the classic touchscreen hand gestures and edit away.
Edit with superb clarity
The 21.5-inch integrated HD touchscreen lets you work with your scanned files in high definition.
Adapts to your company infrastructure
Pair up your ScanStation Pro solution with your existing office equipment. The hardware and software fits like a glove into most office environments.
"Kelley Connect looked at our situation and said we could do better and save money. Now we can process mail every day without fault, the control is back in our hands, it doesn't cost any additional time, and there's a big line item off the expense sheet."
Eric Seitz,
Purchasing & Supply Technician,
Central Services, Missoula County
Free consultation? Quick question?
Either way, we're happy to help!