Wide Format Printer Uses (Which Types of Media to Print On?)
Wide format printers can do more than create outdoor signs, construction drawings, and blueprints. In fact, most modern wide format printer uses include a broad variety of media types. Although these are the major uses cases, they do not represent the current state of wide format technology.
Some state-of-the-art wide format printers can print on nearly anything. As long as the media fits within the dimensions of the printer hardware itself, it should work. The opportunities with printing media are almost as endless as the ideas and creations that you can come up with.
Whether you've got the best plotter for architects, print studios, or any other, there are many options and many different types of media you can print on.
Wide Format Printer Uses
Wide and large format printers operate in different ways. For example, there is traditional laser-based, aqueous printing, along with UV, Latex, and Solvent technologies. Each of these technologies is requires specific media types and very specific coatings to assure premium quality and compatibility.
Trust a reputable imaging professional to guide purchasing decisions for all specialty wide and large format printer uses and supplies.
Adhesive Vinyl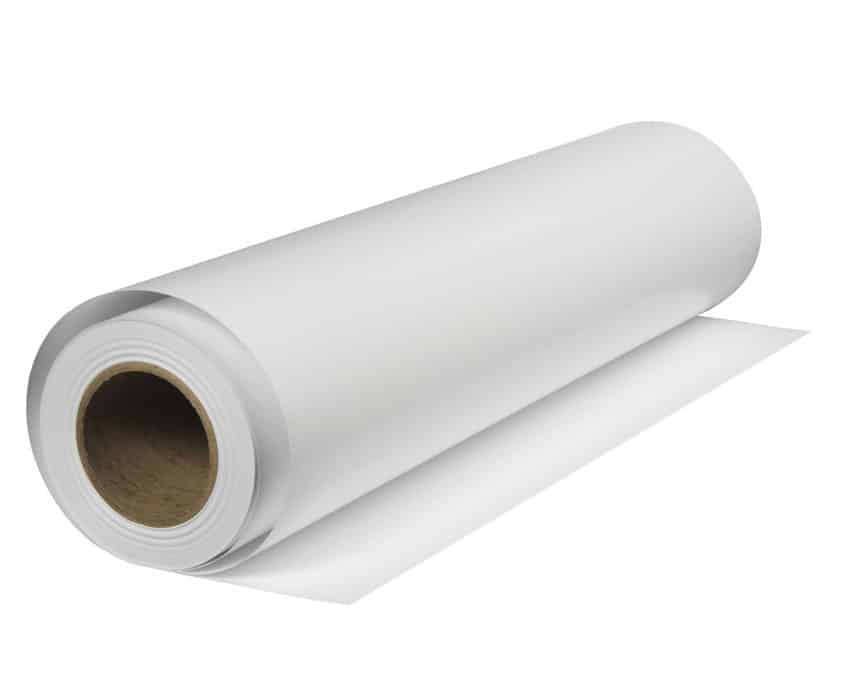 Adhesive vinyl is a pressure sensitive adhesive backed vinyl with a smooth surface. With that, it makes for a high quality image and easy mounting to a variety of rigid (and flexible) substrates. These surfaces include walls, windows, foam, gator board, stainless steel, aluminum, Plexiglas, floors, vehicles, and many more.
The adhesive varies according to the type of surface that is being adhered to and the surface coating varies according to the machine that it's being imaged on.
Availability:
Aqueous
Latex
UV
PageWide
Solvent
Banner Vinyl is designed for extra durability and vibrant color imaging.
This material withstands harsh outdoor environments making it ideal for banners, billboards and other display applications. Also, most banner vinyls are fire retardant for indoor applications.
The different coatings for the various technologies enable fast drying and provide a high degree of scratch resistance, making it easy to use. Not only that, banner vinyl is available in both matte and gloss surfaces.
Availability:
Canvas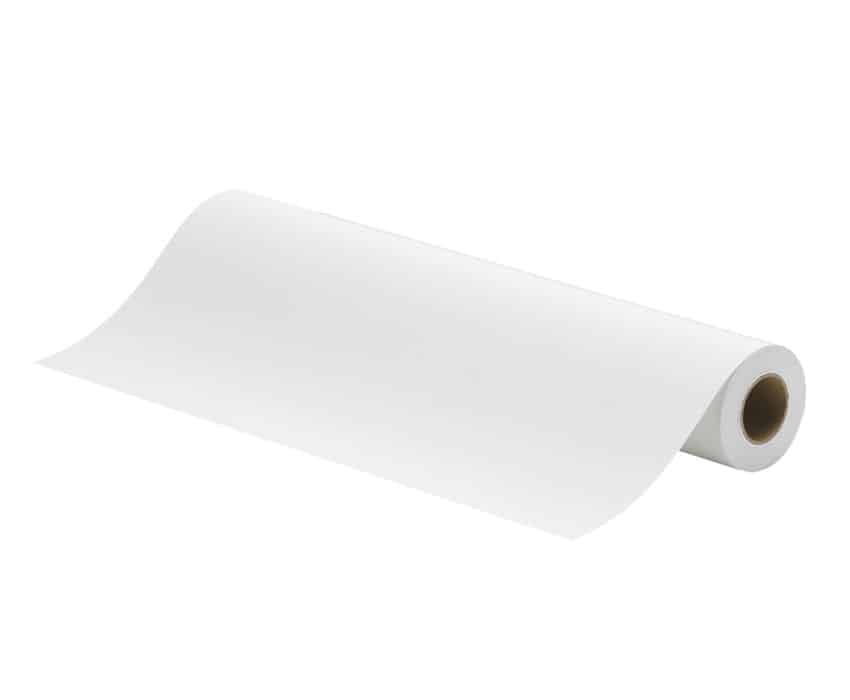 Canvas provides a wonderful medium for those looking to enhance their office décor. In addition, you can also print on canvas for home use as it's a great option for fine art, giclee and photographs. Canvas offers the same elegant appearance as an original oil or watercolor painting, and the special coatings allow for further "artist embellishments."
Whether you're looking for a traditional matte surface or a semi-gloss (satin) surface, canvas is a solid option. It is available in a variety of thicknesses as well as 100% cotton and cotton/poly blends.
Availability: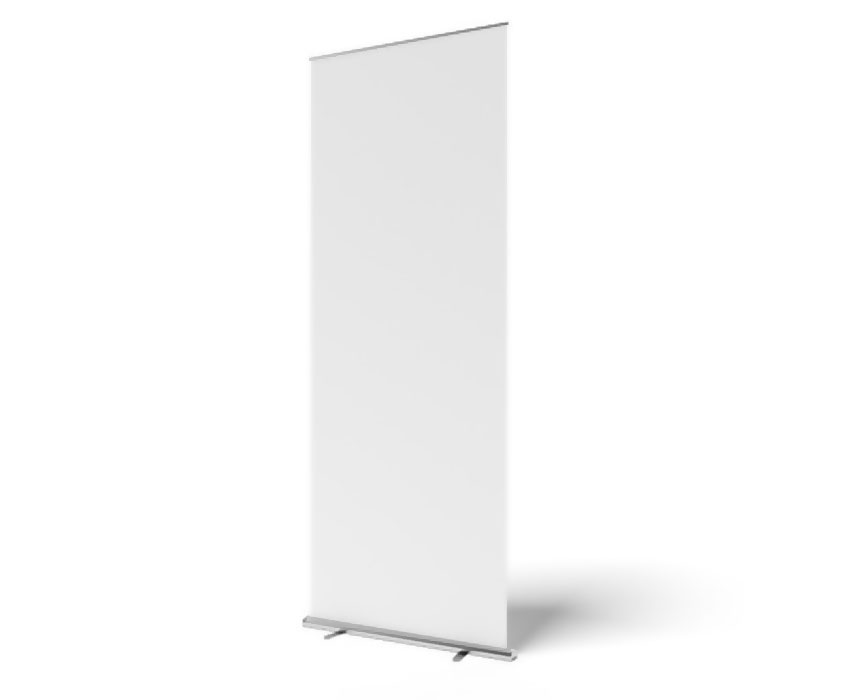 Roll-up banner material is a common sight at trade shows, professional conferences and shopping malls. This printed material issued inside a permanent or retractable banner stand for a wide assortment of marketing applications. There are a variety of medias used for this applications, all with the intention of providing high quality, eye catching images while maintaining a flat surface and anti-cur characteristics.
Available in gloss, semi-gloss and matte surfaces as well as polyester, polypropylene and vinyl base medias. Coatings and base materials to vary according to the print technology being used.
Availability:
Aqueous
Latex
UV
PageWide
Solvent
Backlit Display Film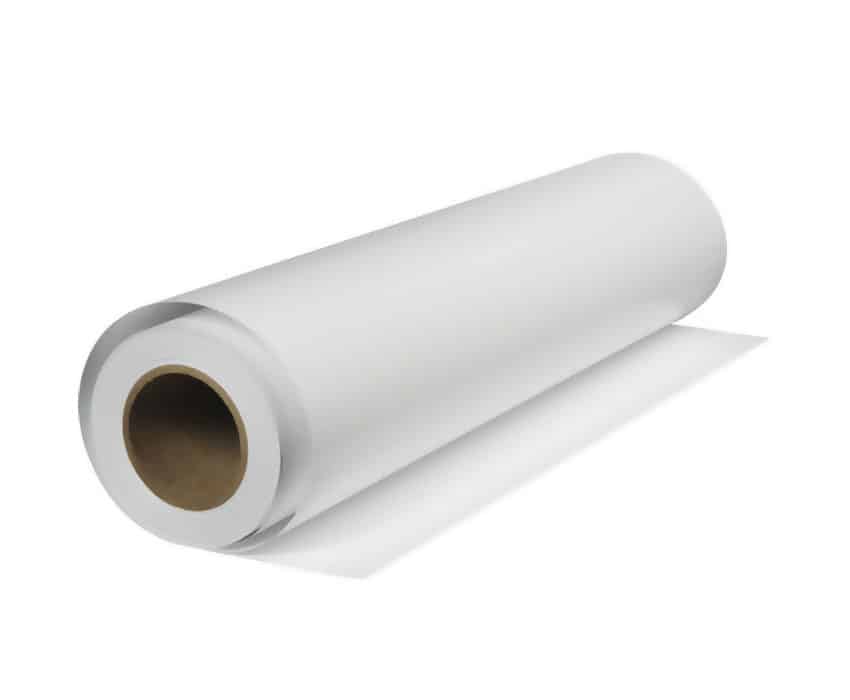 Backlit film is used typically used for menu signs, general backlit signage, retail advertising, trade show and installation graphics.
This type of film is most commonly made of a premium polyester base, providing excellent stability and longevity. The coatings provide water, scratch, and fade resistance, as well as a vibrant, high quality image. High gloss, matte and semi-matte surfaces are available, as well as reverse image graphics.
Availability:
Window Vinyl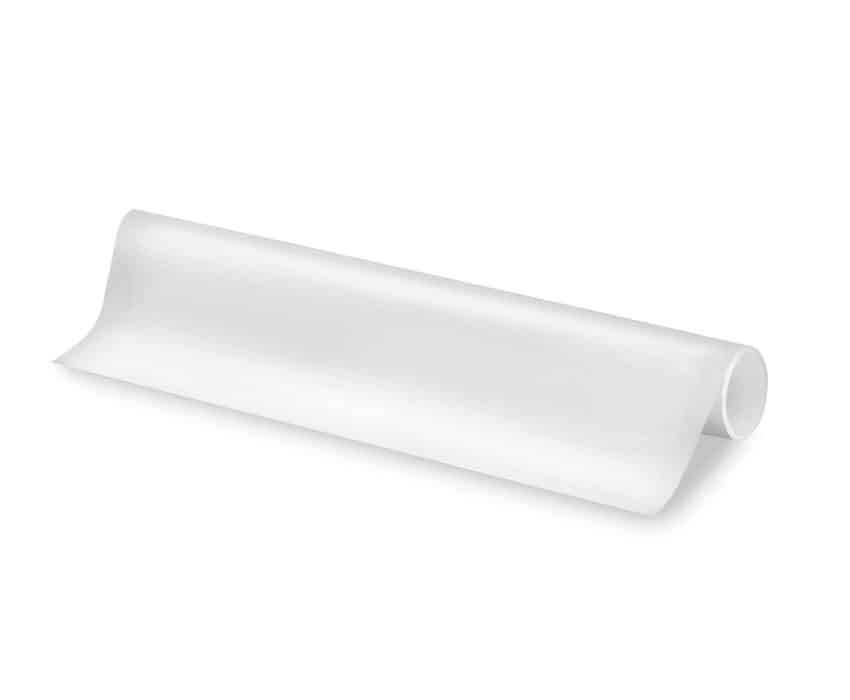 Windows are proving to be a natural, built in source of advertising graphics and there are varied styles of self-adhesive media for this application. For instance, clear, white, and matte surface films are a great way to project your image. On these outside mounted products, an over lamination is recommended.
Perforated or One-Way vinyl is a premium window vinyl that works with holes to allow the image to be seen from the outside and just a "tint" seen from the inside.  It is a great way to produce advertisements without hindering the view from the interior.
Availability:
Wide Format Printing Experts
Fitting the right media type to the right printer is not always cut-and-dry. Not only that, but finding the right wide format printer toner for the desired result is no small challenge either.
Therefore, print providers that want to deliver best-in-class solutions to their customers need to rely on the guidance of world-class imaging experts when acquiring equipment. There are many things to consider. As an example, here are a few features and/or specifications that you'll need to take into account:
fast print speeds

dye based ink

photo printing

inkjet printers

page yield

format roll

chroma optimizer usage

print width

ink cost

running costs

print head

print size

etc., etc.
The most advanced wide format print hardware is within reach. Speak with a Kelley Connect print specialist and find out how you can start printing on specialty media today.