We're here for you now more than ever. CV-19 update
Hello everyone, I hope you are all healthy and enjoying extra time with family and friends, even if it's just over a Zoom meeting or FaceTime happy hour.
I am sure you are getting a lot of emails like this just as I am, so I'll keep this short and to the point. All of Kelley Connect is here for you, even during this unprecedented time.
We've been watching the CDC updates, listening to our government officials and staying on top of our customer needs. By all accounts, we are an essential service to make sure your business, regardless of size, continues doing business as uninterrupted as possible.
To that end, here are a few points to make sure you know we're here to help.
We've been beefing up our stock and are ready to help with all supply needs. We are able to deliver to your door, even if you are working from home. Ink, toner, paper, whatever you need to keep going, we got you covered. We can even do same day delivery in many of our service areas. Our drivers are all practicing germ-free protocol.
For many small businesses, you also need to get the message out. We are here to help with all printing needs, we can help develop creative, signage, direct mail, whatever it takes to make sure your customers know business is happening; and can also help with your website or digital needs. We can also help plan for longer term engagements. As this passes, we want you in market when commerce booms back.
On the technology side, just let us know how we can help. Data capture, IT support and remote work solutions, security, all customized solutions and we're here to help solve those challenges with you.
Most importantly, stay safe. We are as well. Even at a 6-foot distance, our job is to help you connect with your customers and keep business moving. Please reach out to discuss where we can make life a little easier. We appreciate you and it feels like this is the best way we can use our superpowers to help.
Thanks again, as always.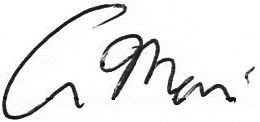 Aric Manion, CEO/President