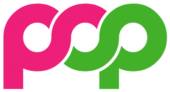 Portland, OR:
POP in PDX Production Open House
Experience the power of partnerships with Kelley Connect to make your strategic production solutions pop!
Join us for a special Production Open House in Portland.
Enjoy food and drink and connect with production industry experts.
Experience the latest equipment and materials to demonstrate how to make your production solutions POP.
See the latest industry trends that elevate your visuals to the next level and blow right past your competition.
Join us anytime between 10 am and 6 pm. Lunch, sponsored by Fiery, starts at 11:30 am. Happy Hour, sponsored by Xerox, starts at 4 pm.
Portland, Oregon

Date:
Wednesday,
November 8, 2023
Time:
10 am – 6 pm (PT)
Doors open at 10 am
Lunch starts at 11:30 am
Happy Hour starts at 4 pm
Location:
Kelley Connect
7204 SW Durham Rd
Portland, Oregon 97224
Presenting Solution Vendors
Are you interested in partnering with Kelley Connect on a future event? Click here.