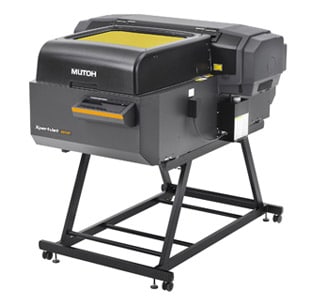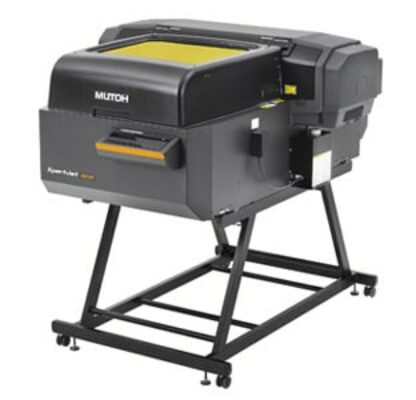 The XpertJet 661UF UV-LED flatbed printer includes a larger printable surface area, updated touchscreen panel, improved LED lamp and more.
Powered by MUTOH's new genuine VerteLith™ RIP software and bundled with FlexiDESIGNER MUTOH Edition 21
VerteLith RIP optimizes all of the capabilities of the XPJ-661UF, increasing productivity and profitability
The MUTOH XPJ-661UF allows for layered printing to create fine textured prints and Braille
MUTOH's exclusive training tool, the StartRight™ Kit, is included with the XPJ-661UF, and features Project Application Guides for the printer, including lessons, video instruction, sample output, blanks and a sample JIG with inserts.
These materials offer users the opportunity to quickly get their printers up and running and add creative, textured signage capabilities to their shops. Instruction on using FlexiSIGN & Print MUTOH Edition 19 and its presets also are included in the kit, as well as a USB with course documents and online instruction modules.
MUTOH's genuine VerteLith™ RIP software optimizes printer performance and is bundled with FlexiDESIGNER MUTOH Edition 21
19.02 x 23.3 inch printer
UV-LED Local Dimming Technology
CMYK + White and Varnish
Print directly on a variety of substrates up to 5.91 inches thick
Print Braille and other matte and glossy textures
Automatic Table Height Adjustment
Included Vacuum table
"Kelley Connect looked at our situation and said we could do better and save money. Now we can process mail every day without fault, the control is back in our hands, it doesn't cost any additional time, and there's a big line item off the expense sheet."
Eric Seitz,
Purchasing & Supply Technician,
Central Services, Missoula County
Free consultation? Quick question?
Either way, we're happy to help!