Xerox Iridesse Production Press
Say hello to bigger -and better- opportunities to unlock value, earn more revenue and keep jobs in house.
Talk to an Expert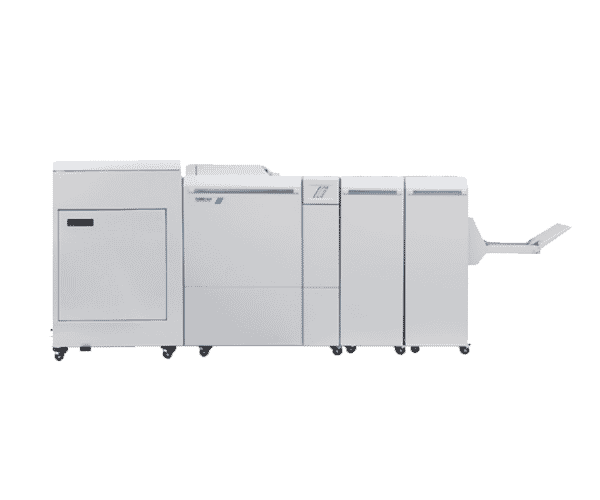 Powers a more brilliant future by delivering more "wow" impact per printed page through digital specialty enhancements.
Up to six inline print stations that print in a single pass, at rated speed, with spot on color-to-color registration
Optional White, Clear, Silver, Gold, and Fluorescent Pink Specialty Dry Inks for enhancements and Media Expansion Low Gloss Clear
Full Width Array, a powerful Xerox-exclusive technology that baselines the press to expedite time to production
Optimal performance with mixed-stock jobs supported by Mixed Media Xceleration (MMX)
Additional high capacity feeders and inline finishing solutions—finish landscape booklets inline using extra-long sheets (XLS)
Finishing and Options
With the range of feeding and print finishing options available for your Iridesse Production Press, you can add the capabilities that best suit your job mix and improve your workflow. For instance, digital front ends and other customizable solutions keep more jobs in progress and increase the return on your investments.
Supplies and Accessories
XEROX SUPPLIES DELIVER QUALITY, RELIABILITY AND PERFORMANCE
Genuine Xerox supplies are engineered together with Xerox printing equipment to ensure the best possible printing performance, quality and reliability. Find ink and toner through our online store.
"With Kelley Connect, I can call right now, and they're here in ten minutes to help with whatever. I feel like they care."
Chris Olsen,
Owner/Operator, Minuteman Press
"They know all of the software and taught me everything I could possibly need. And if I don't know something, I can call our rep, and if he doesn't know, he'll find someone for me who does. They have gone above and beyond."
Kassie Hansen,
Digital Print Specialist, University of Portland
Make Technology Easy
Talk to a Production Print Expert!